Have you ever found yourself wishing to send a secret message to someone without anyone having a peep at it?
TheLetterEncrypter is a free tool that can be used to send secret messages as encrypted text.

All you have to do is to enter a password and then a text message and press the Encrypt button. Your secret message will appear as jumbled text until decrypted using same tool and password. The messages can be exported to text files and sent to others.
To send the message either copy the text or paste it to the e-mail or chat window or you can export it to a text file by clicking "Export to text file" button and send the text file to the somebody.
This is a small application (9KB). No installation required.
Its requires .net Framework 3.5 installed for WinXP.
It will run directly on Windows VISTA and Windows 7.
Watch TheLetterEncrypter in live action.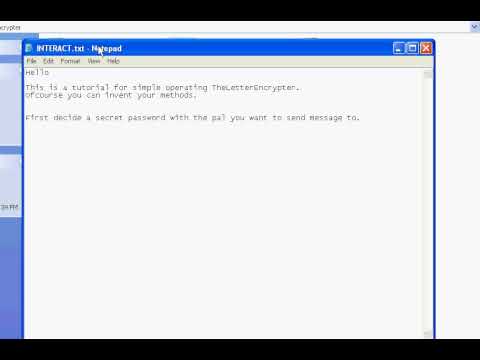 Email This Post
Print This Post
Download This Post
Post Tags